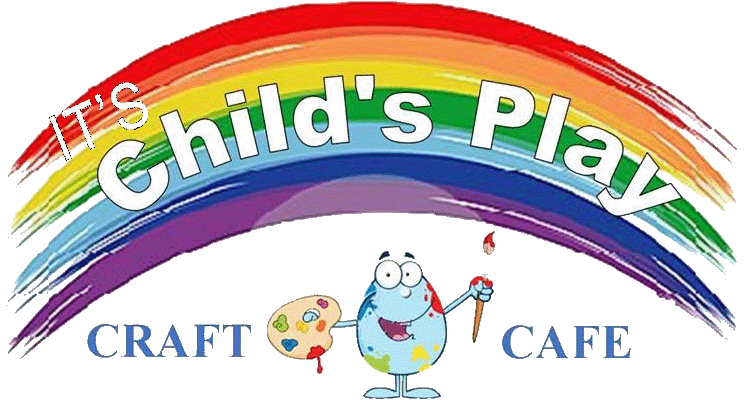 07947 412260
Unleash your creative self
Child's Play is a workshop that focuses on healthy body and healthy mind. We sell a wide range of products for all ages. We also serve delicious snacks and drinks.
Work with fun tools
From brushes and stampers to pens and stickers, we have plenty of tools to help you create a masterpiece. We offer a wide range of activities using wood, porcelain, fabric and sand.

Throw a fun filled party
Enjoy party packages designed to be fun, creative and flexible to suit your needs. We can work to your requirements.
• Book a table or two for a Birthday treat.
• Build your own hosted party from £60.
• Book us to hold a party at a venue of your choice.
• Birthday in a box: Give us your theme! We will supply activities and filled party bags to your budget.

About our activity centre
Child's Play is owned by Lindy Pearce. She combines her expertise and experience to let children and adults discover their true creative potential. Call our activity centre in Sheffield for more details.